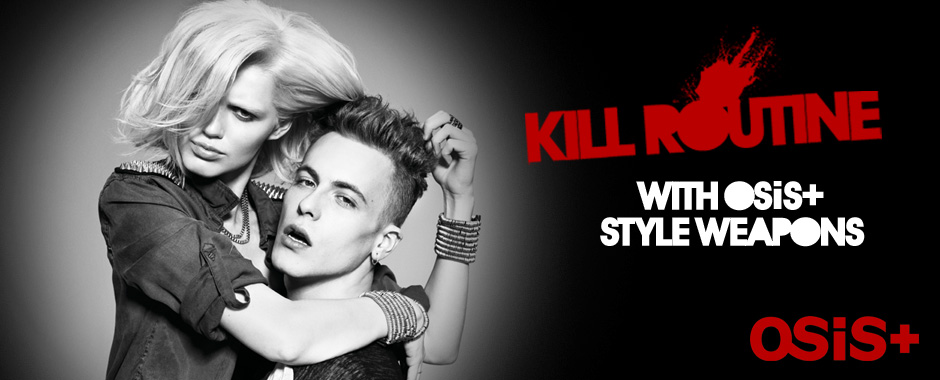 Schwarzkopf OSIS+ Range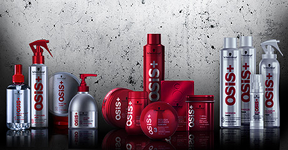 Stuck in a styling rut?
Following the same daily routine? Need some fresh inspiration? OSiS+ inspires you to 'Kill routine', with consistencies & products that are sure to inject some energy and creativity into your salon. Get inspired and reveal the individuality of each of your clients and create their unique style!.
OSiS+ GLAMINATION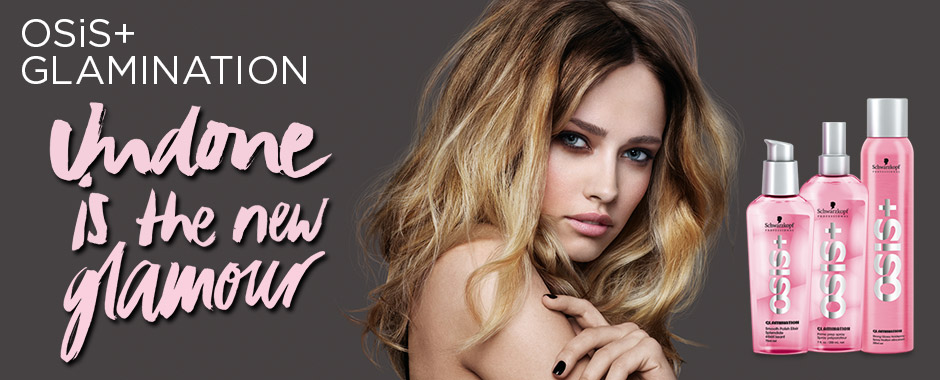 Undone is the New Glamour. The new glamour is moving away from 'perfection' – it's effortless and understated, authentic and natural. Embrace Undone Glamour with OSiS+ Glamination and discover the fascinating freedom of imperfection.
OSiS+ Glamination is the first female styling range infused with liquid minerals for styling performance with natural movement and luminous shine. Feather-light formulas with liquid minerals spread to form an even film that laminates the hair and creates a smooth, highly reflective surface. For a mineral shine effect and touchable styling performance.
OSiS+ SESSION LABEL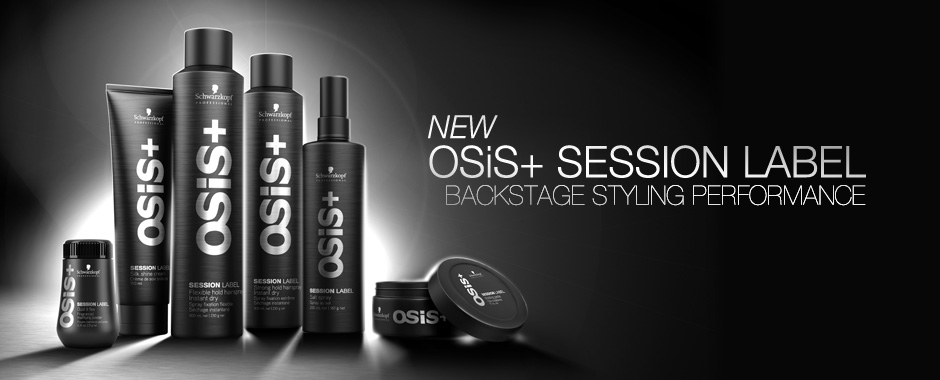 Backstage Styling Performance. OSiS+ Session Label brings session styling performance and premium styling precision into your salon for unlimited hair reinvention. High performing, super-dry hair sprays & weightless shine or mattifying products guarantee highly precise hair shaping & forming according to latest backstage trends.
OSiS+ STYLE SHIFTERS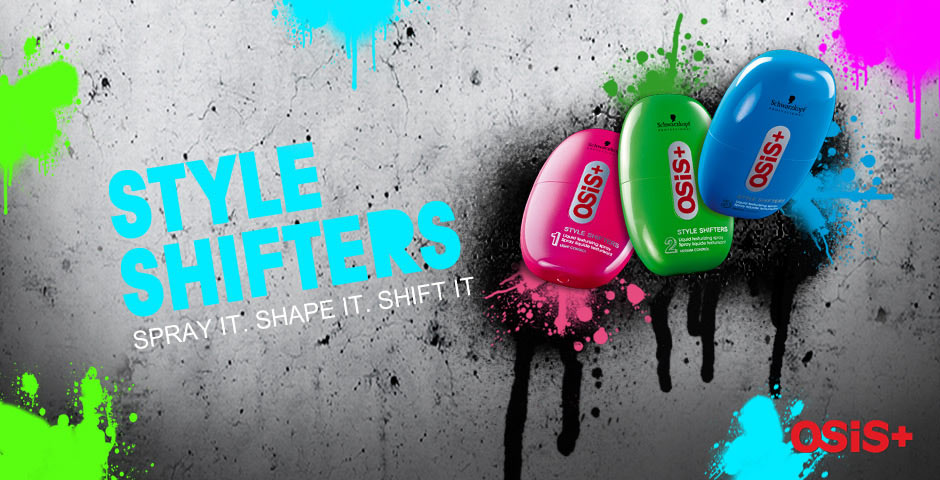 Liquid Waxes - Spray It. Shape It. Shift It. You're always shifting? Never slowing down? Doing one thing in the morning? Another at night? Need a new style on the go? Go for it. OSiS+ Style Shifters, the 1st liquid waxes for effortless style reinvention – moment to moment, day to night.
To book an appointment call
01482 352059

or send us an Email – sjd74@live.co.uk