About
Ruby

Hair
Our History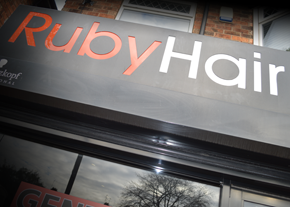 Ruby Hair Salon was once a pet shop but has been transformed into one of the most elite and professional hair and beauty salons in East Yorkshire. The Salon was established in October 2010 and is located on Willerby Road, West Hull.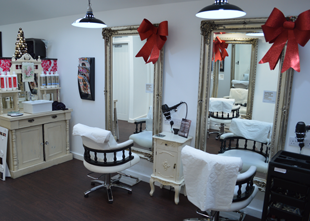 After an extensive 6 month refurbishment of the building Ruby Hair has already established a strong reputation.
Using Sarah's 25 years of experience in the industry - which includes working as a manager at several flagship salons in the area - she works alongside her team closely to give the highest standards of customer care.
Ruby Hair has also been appointed a Schwarzkopf Professional unique salon, offering True Colour in high-definition technology using the best in colour pigments for the clearest tone, direction and maximum coverage. Lipid carriers amplify the pigment penetration and lock the colour in by sealing the surface of the hair for long-lasting colour retention.
In November 2015 the salon undertook an extension, we have added two luxury beauty rooms and two nail bar sections joining on to an extra hairdressing area creating 8 luxury stations including a backwash massage area for you to truly relax.

To book an appointment call
01482 352059

or send us an Email – sjd74@live.co.uk